The iPhone, iPod touch and iPad are set to be big stocking fillers again this year, so this is a list for anyone who finds an iDevice under their iTree this year. And if you're already equipped, these apps are the perfect way to build the iXmas anticipation through the App Store.
Santa's Big Helper: 9 Christmas Apps in 1
Reignite the magic of Christmas for the kids, with one of the few apps the whole family can enjoy together.
Elf-Myself
You do all the work at Xmas, so why not look the part? And when Spring rolls around, just say you're a Vulcan, not an elf.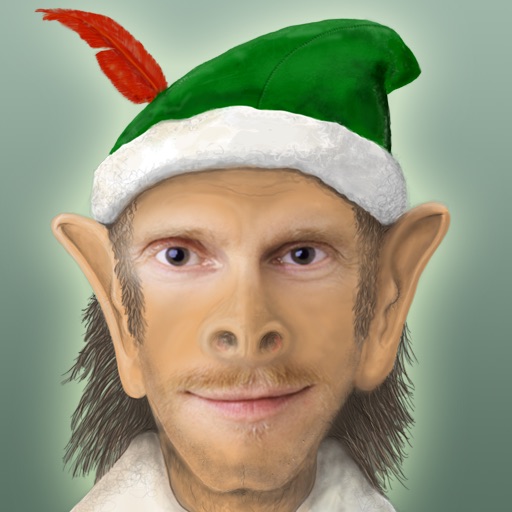 Tweet That Weather
If it's a white Christmas wherever you are, tell the world with this Tweeting weather app.
Download
Christmas Advent Calendar – The Best 25 Free Apps
Christmas needn't cost a packet if you check out the seasonal freebies through this advent calendar app.
Download
Christmas Soundboard
Ring a happy Christmas tune whenever you take the iPhone out of your pocket, and spread some jingley cheer.
Jingle bells. Batman smells.
Download
Christmas Carol
The book that started Christmas (no, not the bible) presented in this great app with all the original illustrations in retina quality.
BigOven 350,000+ Recipes and Grocery List
Get your goose going with this great recipe app. Figure out what to do with the Xmas leftovers while avoiding too many turkey sandwiches.
MORE! – The ultimate voucher code and offers app
Grab some pre-Xmas bargains with this GPS-aware app that tells you where the nearest savings can be found.
Download
Dr. Seuss Camera – The Grinch Edition
Everyone knows someone who doesn't like Christmas. With this app, you can make them look the part in good Whoville style.
eBay – Shop, Search, Buy & Sell. The Best Deals and Discounts on Cars, Clothes, Gadgets & more.
Got some pressies you're not going to use? Wait for the New Year to roll around, then get them listed on eBay. It's a bit like recycling.
Search for more