Here are some highly effective apps to help you learn Spanish in a fast and fun way.
Learn to Speak Spanish With MosaLingua
Whether you are starting from scratch or you already know the basics, MosaLingua is adapted to suit your language needs. It uses the Spaced Repetition System, the product of several years of scientific research. The app makes emphasis on the basics in order to understand and be understood, and lets you learn the most used words and phrases first. Great approach!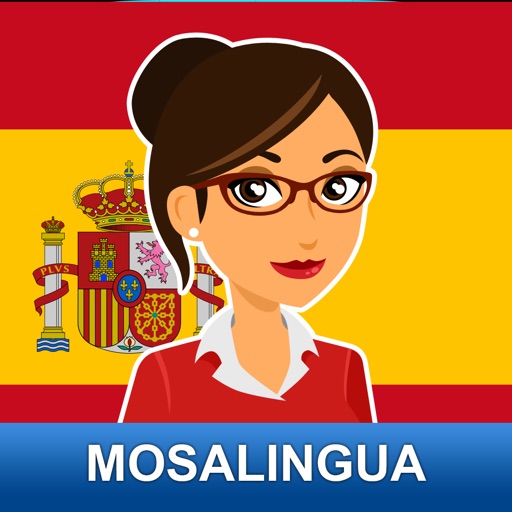 Spanish Word of the Day
Start to improve your Spanish today with this easy to use application. Learn with this app daily to improve your Spanish vocabulary (verbs, nouns, adjectives, adverbs).
Byki Spanish
Byki Spanish is a powerful and personalized language-learning system, designed to advance your new language proficiency by expanding your vocabulary reservoir. The engaging flash card interface helps lock foreign language words and phrases into your memory so that you can recall them with better accuracy. Byki Spanish will make your language learning easy using its fun, addicting, and lightning-fast 3-step process.
Search for more