I am constantly playing games on both my iPhone and iPad, and here are the ones that are not very complex, but very compelling.
Angry Birds
Everyone has played it, but this category is based around these types of games. If you don't have it, get it!
Flight Control
One of the first games I bought for my iPhone. Still playing it today.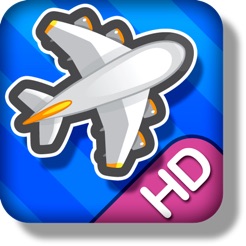 Angry Clown
The best tap fast game on the market. Bar none.
Fruit Ninja
Fruit Ninja looks great, and anyone can play this in 10 seconds.
Word Scramble Challenge Edition by Zynga
This game literally has taken over my family. My parents and sisters play this all day long.
World of Goo HD
Simple to learn, hard to master! World of Goo definitely gets harder over time, but that keeps you coming back. Great game.
The Moron Test
This one is little so easy a moron can do it. You do feel stupid when you mess up here, but it sure is fun.
Tap Tap Revenge 4
This game has been around forever, and it is still doing great. Tap to the beat of the music.
Doodle Jump
Simple and Addictive = Doodle Jump. Period.
DIODE •••
Simple and Addictive, with a gorgeous design, and it's on sale! It has an 11 song soundtrack and over 100 levels, but the multiplayer is definitely the best!
Search for more