These are the book apps that we shared in episode 78–full of iPadliciousness!
PopOut! The Tale of Peter Rabbit
All the loveliness of a pop-out book, but on your iPad! All of the beautiful illustrations are interactive, including movement and sound. There are tabs that you can push and pull. Choose to be read to or read aloud on your own. If you choose the autoplay, it sounds like Beatrix Potter is reading to you–very pleasant and the words are highlighted as they are spoken.
Download
3D Storybook – The Wrong Side of the Bed in 3D!
Well-written story with interactive illustrations, and the added coolness of being able to view the story in 2D or 3D mode (3D mode requires the red/cyan glasses; link provided to order these on the cheap).
Download
Alice for the iPad
Classic Alice in Wonderland with the added magic of interactive illustrations. This app offers both an abridged and original versions of the story.
Download
Toy Story Read-Along
Who doesn't love Toy Story?! This interactive book from the first Toy Story movie also highlights the words as they are read aloud. Readers can also record their own version of the story, paint pictures from the book, listen to songs, and play games. Toy Story 2 and 3 also have interactive books available.
Download
Dr. Seuss's ABC
Dr. Seuss on the iPad
is pretty rad!
Choose to 3 reading modes,
interact with pics as you travel the roads,
fun, fun, fun–just loads!
(There are about 15 Dr. Seuss titles in the iTunes store–including Cat in the Hat, Yertle the Turtle, Hop on Pop, and more)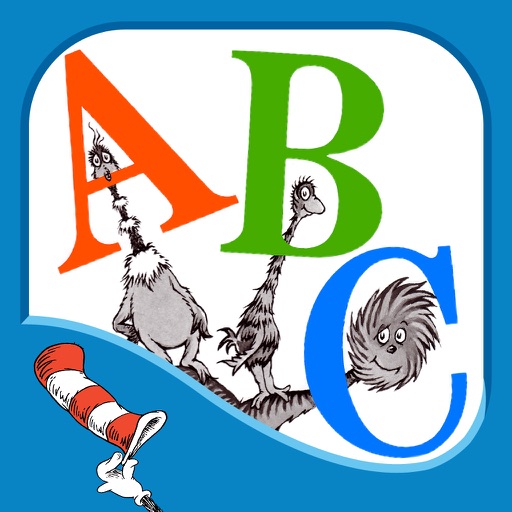 Download
Shakespeare
The complete works of Shakespeare at your fingertips! A pro version is available if you want additional bios, images, and other information.
Download
Search for more