I've been organizing the SF AppShow since 2009 and have also brought the show on the road to LA and Las Vegas and hope to visit other cities in 2011 and 2012. Many of the apps we've featured at the SF AppShow have later been featured in major media outlets as well as the iTunes App Store home page. The May 25, 2011 was the 10th Edition of the SF AppShow.
Magic Piano by Smule
Smule make great apps for helping people without a lot of musical knowledge or talent make and share great music. I loved their Magic Piano app when I saw it on the iPad and was very interested by the iPhone version. It's also Smule's first free app where they make money solely on in app purchases and have created their very first virtual currency.
Goby
Goby is the first recommendation focused exclusively on helping you find great things to do. In the same way Pandora revolutionized music recommendations and Netflix makes great movie recommendations, we're going to help you plan your weekend, based on your personal interests and tastes – millions of things to across over 350 categories of things to do, in every zip code in the US.
Deep Seep Free
It's a great game and the object is to help cap an oil leak deep in the ocean. Any similarity to an actual event which took place a little over a year ago (April 20, 2010) is purely coincidental, as is the abbreviation for Big Pollution (BP).
SpotWorld – The Global Social Travel Guide
SpotWorld is extremely social, it is global (most travel apps are for 1 destination) and fully interactive. It supports user-generated tips, photos, and ratings
Finally, we have a travel-themed, location-based game that users can engage in.
HeyWire Text Free + Meme Texting
Have you ever run up a huge international texting bill to friends overseas or while roaming in a foreign country? HeyWire is the only free texting app to provide unlimited texting to 50 countries, HeyWire is also breaking down communication barriers. HeyWire lets users text in almost every language, making it easy for people to communicate with friends all over the world!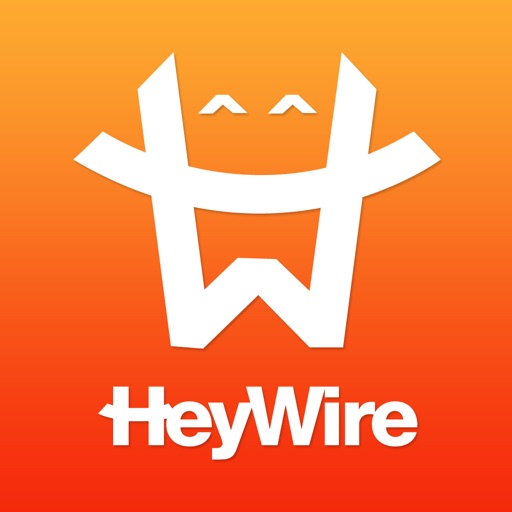 Download
EvriThing Baseball
Evri is a news discovery product that analyzes thousands of source feeds of content around the web and categorizes them by topic, in this case baseball. Evri is headquartered in San Francisco, home of the 2010 World Series Champion SF Giants.
Real Estate by Trulia – Homes for Sale, Apartments for Rent & Open Houses
– Top-rated real estate app on iPad/iPhone currently
– only real estate search app which allows local amenity information (restaurants, schools, etc.) – extremely useful when making buy/rent decisions
– only real estate app on iPad with EZ visual full map view and heatmaps to quickly overlay neighborhood data
The Ferocious Few: Pocket Rock-It
This app is part of a growing trend amongst technology and musicians trying to reinvent the music video for the mobile age. The app allows you to take the cult two-piece band "The Ferocious Few" in your pocket with you and have either member play anywhere you are, or if you have a friend with the app, you can stage a concert of both members of the band.
Search for more