I'm not a big gamer but I do enjoy having things on my phone to distract me. Life can be stressful so I find I'm drawn to games that make me think a bit but not too much. Don't make me think of words (no scrabble here) but make me connect things. Easy games, games that kids could do. Yes, I am 3 years old, at least when it comes to gaming!
Cash Cow
I know how to make a dollar! OK, maybe it was sometime after 3 years old that this skill became available to me. None the less this game is fairly entertaining, allowing you to combine coins as you would in real life to make larger coins and eventually dollars. If you're hoping to get into the fabulous world of cash counting you could probably use this app as training.
BLACKOUT!
I finished the levels of this game just before I went on to present at Craiglist Foundation Bootcamp. While the presentation was great finishing this was a great kick off. The game is relatively addictive. Again, you're really just dragging things together so not too heavy on the thinking scale but enough to keep you engaged without adding too much to your already overworked thoughts.
Toobz-Free
Just added this game to my library and thus far it's a winner. Not a heavy brain use game but still fun and a tiny bit thought provoking which is exactly what I'm looking for.
With this game you have a spigot and bits of pipe with all sorts of configurations to combine together. The goal is to make sure water doesn't run around the screen… something I can relate to having just fixed a leaky pipe at home.
There are a few tips/tricks for the game. You can replace a previously placed pipe with whatever one comes up next with no problem. Have a bunch of pipe you don't need? Shove it off in the corner until you get the piece you want. Also getting the water "off screen" is a win. No need to make sure the water finishes it's path on screen. I guess that's similar to just piping your water into the neighbors yard. Out of sight is good enough.
I don't know that this game will stay on my phone forever but for now it's a good, entertaining game that helps me destress.
Download
Bubble Explode
Just added to my library this is a great game when you have a minute or two to spare. Even less involved mentally than other games I like the real trick to this game comes at the end, when there are less bubbles to explode.
Basically the screen fills up with colored bubbles. As long as there are two bubbles of the same color you can tap on them and boom, the go bye bye. The rest shift down or sideways as you clear space.
Once you're almost done there's fewer bubbles to explode and this is when things get tricky. If you explode the right colors you may well combine two new bubbles together that weren't together before. If you do it wrong you'll wind up with more bubbles with no matches.
Obviously this game isn't going to make you a genius but clearly it's a fun game and very distracting so it's worth giving it a go if you're into puzzle type games.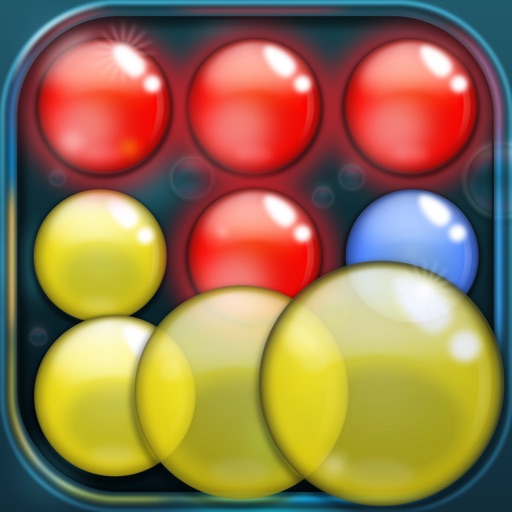 Search for more