This curated list is simply a collection of the five apps I profiled for a piece I wrote for TodaysiPhone.com.
Nothing can replace good composition and lighting, but with the help of some awesome apps, your iPhone camera photos can turn into masterpieces of artistry. Or, at least, something you might consider posting on Flickr, as opposed to just Facebook.
Adobe Photoshop Express
The granddaddy of all image manipulation programs is indisputably Adobe Photoshop. In fact, the very name of the product has become synonymous with photo editing. Fortunately for iPhone users. Adobe has released a smaller version of this beast, without the painful Photoshop price tag (it's free!). No, you can't use this app to put George Clooney's head on your husband, but you CAN use it to adjust the exposure, saturation, and tint of your photos. I find it especially useful when I need to quickly crop a photo I took with my iPhone. The app includes a few presets for special effects, although those functions are better served by other apps. In a nutshell, you NEED to have PS Mobile on your iPhone for small, subtle fixes to just about every photo you take.
Download
TiltShift Generator – Fake Miniature
While it can be really fun to use this app for its intended purpose (which is to make "real" photos look like miniatures), I find it can be a lot of fun to take photos with the iPhone, and then use TiltShift Generator to make them look like I took 'em with my fancy-pants dSLR with it's super amazing lens. True story. With this app, you can take an iPhone photo (where the entire picture appears in focus), and pick a new "focus point". This will apply that cool "part of the photo is out of focus effect", which photo-nerds call "bokeh"…which adds to the artistic flair of the picture. And you will instantly receive 35 "Photographer Points" and will make all of your friends jealous of your professional looking picture. This app is a staple for any iPhone photographer because, used in moderation, it will give your photos a new look and feel that definitely doesn't scream "cameraphone!"
Pano
The iPhone doesn't come equipped with a wide-angle lens, but you shouldn't let that keep you from taking amazing photos of sweeping vistas. With the aid of this handy-dandy app, taking panoramic pictures is dead simple. The app will guide you through taking several photos that overlap, which are then "stitched" together into one super-wide picture. The biggest problem is that since there's a bit of a lag between each capture, if there are items in the photo that are moving, it can be difficult to get everything to line up properly. The results have been great every time I tried it though.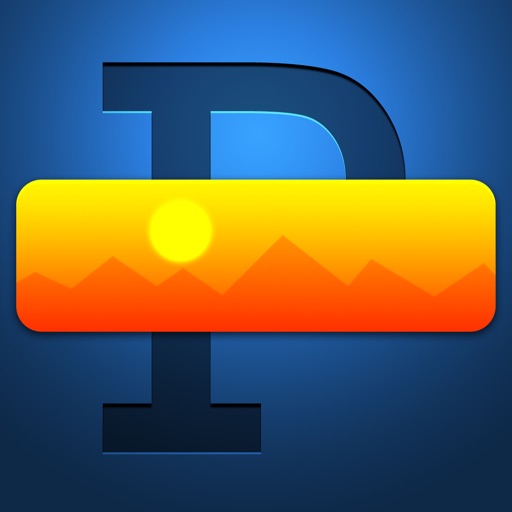 Camera Genius
The iPhone has a pretty good camera for a phone. But it could be a LOT better. This app adds some great features, such as a timer, guides (for composition) and image stabilization (which is very useful if you've been pounding the caffeine to stay up for an extended photo shoot). Add a zoom feature, a timer, and a burst mode (which lets you take multiple shots at once, which can be VERY necessary when photographing a moving subject, such as a dog or a child), and you've got yourself a whiz-bang extension of the iPhone camera. This app is a must-have for anyone who uses their iPhone camera more than once a month.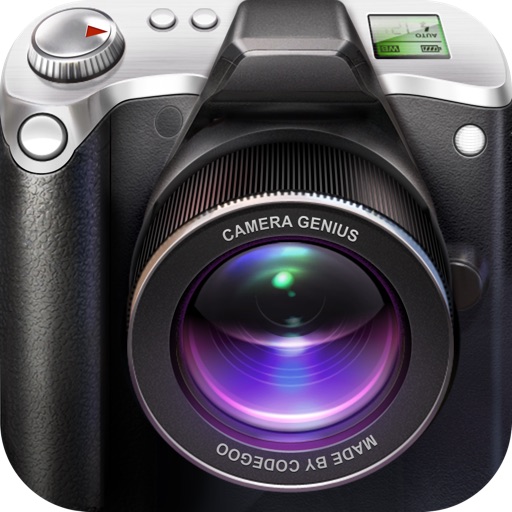 Download
Mill Colour
If you ask any pro shooter what they spend most of their time on, they're likely to say "eating Ramen noodles for dinner since I've spent all my money on very expensive lenses". if you ask them for the second most common activity they perform, the answer will be "color correction", which is basically taking an image and tweaking the color to look most like what the photographer saw with their own eyes (or what they imagined). The Mill Colour app allows an iPhone photographer the ability to either apply cool presets (the example above is the "Bleached" look) or get super-color-nerdy and make minute adjustments to settings with mysterious names like "gamma" or "gain"). If you really want to get your photo processing geek on, look no further than Mill Colour.
Search for more