My friend Paul is a great photographer. I am not. Not only do I not have expensive camera equipment but with my current obsession of bikes I think I'd better stay away from anything else that's gear needy.
So when I saw the things Paul is doing with his iPhone I thought "hey, maybe I can do some of this stuff!" With a few apps and the phone I have with me all the time I can at least play at taking better photos without having to invest in gear I can't afford.
I'm not sure these apps will make me Paul quality, but they certainly couldn't hurt. So without further ado here's the list from Paul and why he likes these apps.
PhotoForge
It's 85% of what I need in Photoshop: Clone tool, curves, unsharp mask. Plus with several of the built-in effects I don't need other apps to do common effects (Tilt-shift comes to mind). I pretty much do most of my hard-core editing in PhotoForge. It's quite powerful – I'd LOVE to have an iPad just so I could edit my photos using this app.
Download
Perfectly Clear – Photo Correction (Automatic)
It's either the first or the last app I use to edit my iPhoneography. I'll credit @DixonHamby for pointing this one out to me. It's sort of an "auto-fix" for photos — brightens, adds clarity & color, sharpens — but you have control over the final output. As a rule, the sharpening is waaaaay too much for my tastes, so I usually trim the default sharpening slider in half.
Download
Photo fx
Page after page of photo effects that you can layer atop your photos. Since most of them have control over the level of effect that's applied, it gives me enough power to apply creatively the filters rather than a pre-set amount that I can't control.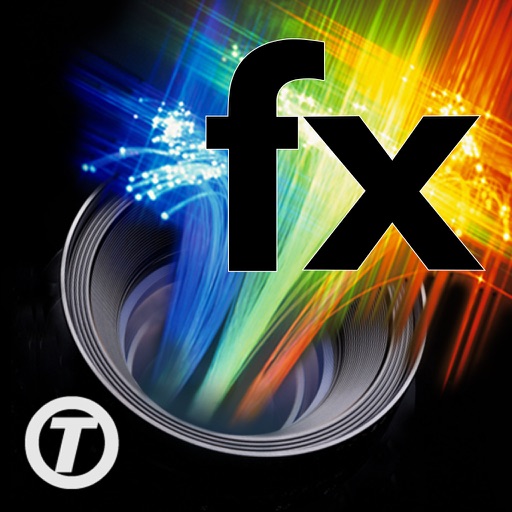 Download
Photo Splash Effects
This app allows me to spot-color my iPhonetographs. See the example posted to the side of this list. This effect is probably overdone nowadays, but with the right image it can be really cool.
Download
Adobe Photoshop Express
All of my favorite black & white images were processed in PS Mobile (I have a 'secret' b/w recipe using PS Mobile). I printed the black photo listed on the right — completely edited in PS Mobile — and it's as good as a lot of the b/w darkroom prints I made back in my film days.
Download
Search for more