Let's be honest, none of us like to wait whether your in a line, a waiting room, or on the train waiting to reach your destination, that's where these games come in handy. A variety of simple, free games to occupy the mind and your time.
Fastlane Street Racing Lite – Driving With Full Throttle and Speed
This is a great game to show off to friends and family. The graphics are amazing and the use of the accelerometer to steer makes it easy to learn. I definitely have to recommend tweaking a few of the options like turning on the auto-acceleration, moving the pedals to the middle, and personally I like to play my own music through the iPod app.
Haunted 3D Rollercoaster Rush FREE
A great quick game that you can play anywhere u have a minute and it's decidedly better than the non-Haunted version. Some of the coasters can be quite a challenge to beat the ghost train or keep all of your passengers.
Memory Match
An easy matching game suitable for anyone from children to adults, even the iPhone novice, and you can't beat that cute animation at the end.
Waterslide Extreme
With 9 levels the free version of this game can keep you occupied for quite a while. It uses the accelerometer to steer and to speed up or slow down by tilting it forward or backward, respectively.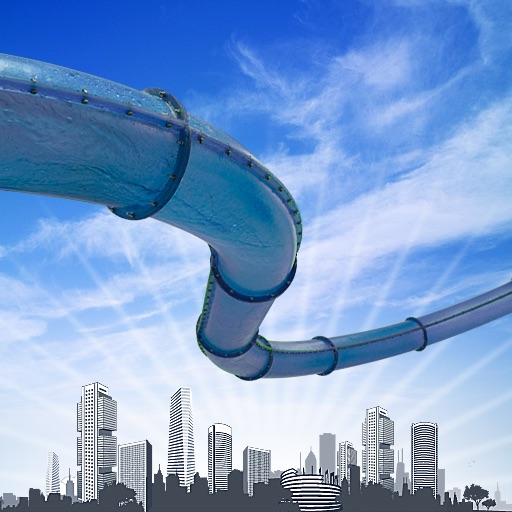 Download
Tap Tap Revenge 3
Versions 2 and 3 are free and come with a nice selection of songs and Tap Tap is always offering some hot new song for free. This is a truly unique game that was only possible thanks to multi-touch. You play the game to the beat of your favorite songs. If you love games and music, this game is a must. Great for anyone from novice to expert and a fun game to challenge your friends with.
Download
3D Brick Breaker Revolution FREE
This is definitely one of my favorite games and with the recent updates there are 15 Classic levels and 5 in Revolution mode, which means u can occupy some serious time on this game. Great graphics and some interesting tweaks to an age old game.
All 106 Games FREE
This package changes it's title every time they add a new game to it but it's so popular I doubt you'll have a hard time finding it. All of these games are very basic and lacking in the all important pause option, but that said u can't beat the shear breadth of games and of course that they're FREE! My personal favorite is similar to the popular Bejeweled game (stripped down to it's most basic form of course) called Jewel Mania.
Download
Search for more