This round of Games include golfing, Saving Zoo animals with a helicopter, feeding an alien stars via puzzles and finally saving the gingerbread man from being baked!
Ovenbreak–Infinity
Perfect game for getting into the holiday spirit! This game has two buttons and fires off a little gingerbread man running for his life. Your only options involve two buttons: Jump — to reach jelleybeans and letters as well as to avoid gaps and thumbtacks and Slide– to slip under Roasting Turkeys. The third option is to push the jump button and slide to pull a Tarzan move across hanging candy cane. A delightfully simple and addicting game!!
Download
Zoo Rescue
In Zoo Rescue you control a little helicopter to save more and more zoo animals stuck in various caves and caverns. Be careful to hit any walls or you could hurt the animals or ruin your aircraft and gas is always very limited. A fun game that requires all your focus to beat!
Flick Golf!
This beautifully rendered game allows you to play golf with an unusual dynamic. You only have one "put" so make it last and you can controll the ball midair as well by swiping your finger in whatever direction you desire. Not true golf, but addictive nonetheless!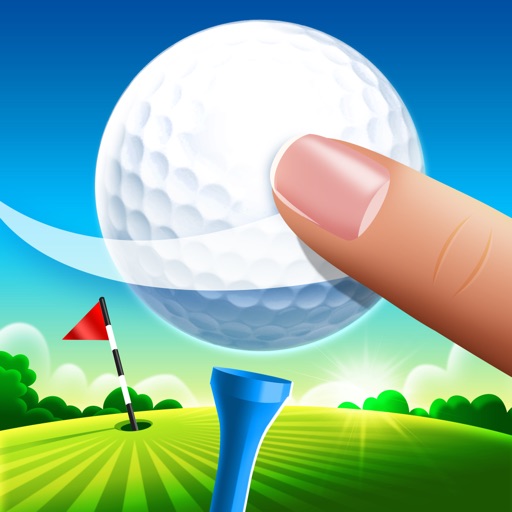 Feed Al: A Finger Physics Odyssey
Al comes in the form of a bubble that craves stars and you must strategize to place different objects with different rules of gravity so that Al gets the most stars as possible and moves down to the next level. A thinker's game for sure!
Search for more