The title of this list is favorite literature because it includes devotional texts, quotes, books, short stories, and excerpts that I have stumbled upon during the month of May. The topics range from love and Jesus to war. All of these texts have made an impact on me for better or for worse. Enjoy!
The Art of War & Examples
I always wondered what this book was about. I can't say I fully agree with it, but the examples are very interesting.
I'm glad I was able to download it for free.
The Curious Case of Benjamin Button by F. Scott Fitzgerald
I enjoyed this short story more than the movie and was delighted to see that it was available for download.
The Love Dare Day By Day: 30 Days
I'm usually not into anything religious, but I do like this devotional. In short, you get a love dare every week to practice with your partner. The intent is to make your relationship stronger.
If you are not religious, you can still do the Dares-just substitute what YOU believe instead.
The first one is :"Lord, teach me what real love is and make me a loving person." Simple, but not easy
Barack Obama's Inaugural Address, 2009
Although BeamitDown seems to be offering these speeches to pimp out their reader which includes several different methods to view the text, i.e., "TelePrompTer view," change font, and font color, the speeches are the main reason I downloaded it. I was pleasantly surprised by the reader and the selection:
FDR Fireside Chats
Obama Inaugural Address 2009
Ralph Waldo Emerson
First Inaugural Address 1861
The Gettysburg Address 1863
Second Inaugural Address 1865
Somehow, the fact that all of this information is available online makes me feel like the world is a good place!
Terminator: Salvation #1 FREE
I've never been into graphic novels, but this one is so well done I'm addicted! If you are a Terminator fan, you will easily become addicted to the whole series. If you ask me, the graphic novels are much better than the last two installments of the movie.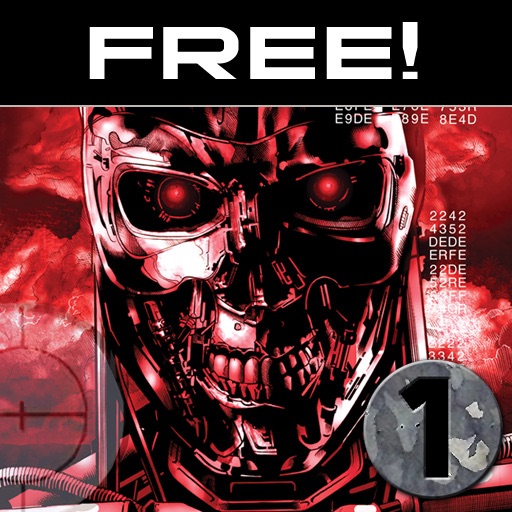 Search for more