I am a senior going to school in Boston, from Miami, who plays soccer and baseball and religiously follows all sports both from the fans' aspect as well as from the fantasy aspect. I compete in several leagues with high school and college friends in the various sports and take winning or losing in these matchups as seriously as my games on the field. These apps make it easier to follow my teams and players.
Yahoo Sports
It is not your typical fantasy application, however, in terms of score checking and following every league, team and player at once, I wouldn't recommend a better app. Sportacular is for the crazed sports fan who needs to know every play and score that happened 5 seconds ago. It has up to date standings, scores, news, injuries and trades. You can also personalize it for your specific teams, games and players making it perfect to follow your fantasy teams, including my football team or baseball teams aptly named Swingers & Shwing!
Download
Yahoo Fantasy Sports (Football, Baseball, Basketball, Hockey)
It's the Yahoo Fantasy you have come to love and expect from your computer now right there on your iPhone. Gives you the ability to check/manage your team, see the weekly matchup and whether youre beating your friend Luis who youve been in the same league with for 8 years, who each person has left and what you need to happen on Monday Night Football to secure that ever important victory for playoff positioning and bragging rights among friends. Another cool addition are the video updates.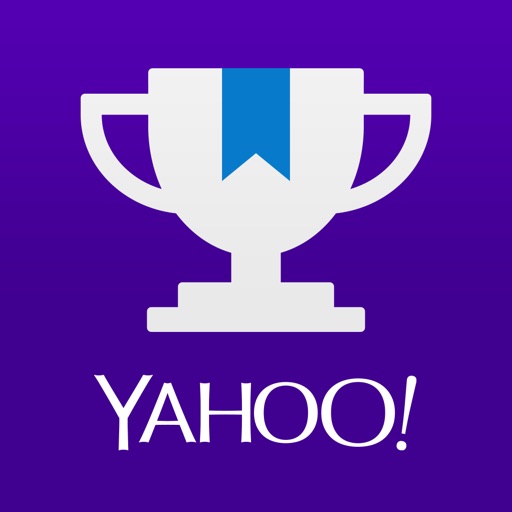 MyFantasyTeams – Free Edition
This app allows fantasy users an interface optimized specifically for the iPhone. You can manage an unlimited amount of teams across sports, with the ability to make roster changes, trades. It supports all major sports and both head-to-head AND rotisserie formats. Great for those fantasy users who cannot make up their mind on Yahoo, ESPN, CBS or which sport either. Why choose? Just use MyFantasyTeams for all of them!
CBS Sports
For those fantasy players who are on the other side of the Yahoo-CBS Fantasy Football turf war. CBS offers draft updates for your favorite college players, scores, headlines, live stats and of course, the ability to follow your fantasy team.
Download
ESPN Streak for the Cash
Predict the winner of the one of the listed matchups, build the longest winning streak each month, or make the most correct picks each month and WIN! Covers all major sports as well as Golf and the EPL. This app is great for fantasy lovers, but with a twist. Its for those players who live life on the edge and are willing to risk their streak on the underdog to take home a cool cash prize.
Search for more