Learning a new language, even one as pretty as Italian is no easy feat! However, these iPhone apps can help!
English/Italian – Basic Vocabulary by MemoryLifter™
This is a beautifully designed flashcard app for learning Italian vocabulary. There are both images and a sample phrase with the vocab word used as well as audio files for you to hear a native speaker say the word with the proper pronunciation. However with its hefty 15 dollar price tag I would like to see verb conjugations make its way into these flashcards!
Download
Conjugation Nation Italian
This is exactly the app I was searching for! This well priced app tests you on Italian verb conjugations by asking you to write out a certain form of a verb. And if you can't remember exactly what the "futuro anteriore" tense is, you tap on the word and all the english versions of the verb in this tense shows up. This app doesn't teach the verbs, but helps you commit what you've learned to memory.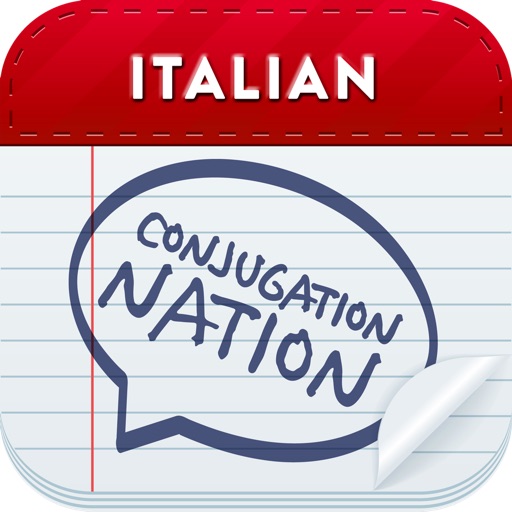 Download
Byki Italian
Byki Italian is another flashcard app that gives you sets of flashcards with a certain theme and then enforces memorization with three steps– study, Italian to English testing and finally English to Italian testing. A solid app that shows images for most but not all flashcards and audio files to hear the words. The advantage to byki is that you can download other lessons and expand your vocabulary. More economical than MemoryLifter at 7 dollars (vs $15), but Byki needs to upgrade the resolution for retina display and again, I would love to see some verb conjugation flashcards!
Download
Learn to Speak Italian with Vocabulary and Grammar
This is a very well done app that reminds me of a children's classroom that I actually find comforting rather than patronizing. There are 6 lessons that include flashcards, reading comprehension and mini quizzes. Very much like a small class in your phone. The only thing is the app stops short in your lessons as it's really trying to get you to join busuu.com's online community and pick up the rest of your lessons there, but for a free app, one can't complain too much!
Download
Basic Italian For Dummies
This app is great if you've taken lessons and need to brush up! It gives you a general description of the grammar a dictionary, flashcards for words and phrases. It's by no means comprehensive, but this app is perfect for starting out or picking up the language again!
Download
Italian-English Translation Dictionary and Verbs
This series is my favorite language to language dictionary. It gives you both English to Italian and Italian to English look-ups and all the verb tenses in a clear to understand layout. It's expensive at 25 dollars, but I found this app way more useful than my 100 dollar Casio language translator gadget.
Download
Search for more