Here are the best apps for women 2010. I hope you find them useful. I know I did.
Hairpod
This is a neat app that you lets you try out different haircuts and colors by using a picture of you. Fun and helpful!
Hairstyle Lite – Try On Virtual Hairstyles for Men and Women
This app is so neat! Just take a picture of yourself and re size your face to fit the markers. Then, try on the different hairstyles. It also senses the color of your hair and offers options to change it. While it's not a 3d simulation of your head with different haircuts, it does the trick. You will get a good feel for how you would look!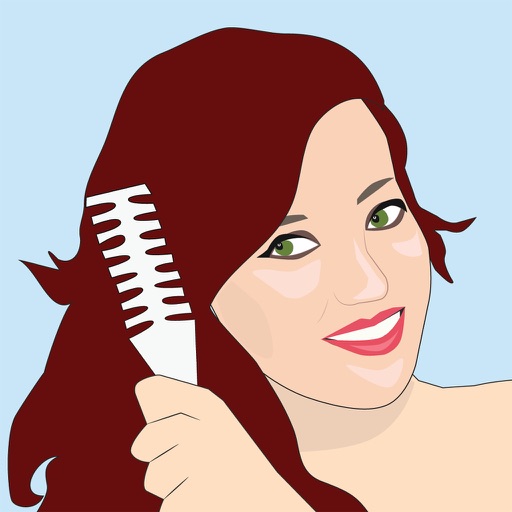 Download
Nail Polish App From DailyGlow.com
Take a photo of your hand and design your nails. See how you would look with big Jersey Girl claws! Here's a better idea; if you find a set of nails you like, bring them to your manicurist.
Sex and the City Wisdom
Some of the greatest wisdom from Sex and the City right on your phone. When I'm having a bad a day, I just tap this app to remind myself I'm awesome.
Download
Skin, Hair & Nails: Women's Beauty, Health & Cosmetic Tips & Advice on Acne Remover & Eraser
Not that I need to be any more paranoid than I already am, but this app has some great information about diseases and other factors that can affect your skin. Acne, athlete's food, botox, sun exposure . . . It's very informative. It also offers suggestions that will keep your skin healthy. The only improvement I would make to this app is that it would be helpful if they would add pictures of the various skin diseases. I don't need to be walking around thinking I have shingles because as I read the description psychosomatic symptoms set in. This app is worth the download.
Beauty Grub
All the latest beauty news and celebrity gossip. You know you love to hate it! I wish I didn't care, but sometimes my gossip queen sets in. You can also learn some neat tips and tricks!
Japanese Massage
The lite version of this app comes with 18 images; each with a short description that demonstrates the art of Japanese Massage. For example, did you know that if you
1. put your index finger at a right angle to your nose
2. Rub left to right and repeat twelve times
THE EFFECTS
can regulate metabolism and strengthen confidence?
While I'm not a fan of the music choices that accompany the images, they can be turned off. Truly, an enjoyable experience.
Free Menstrual Calendar, Period Tracker and Ovulation Calculator
This app is informative and thorough. It is especially helpful if you are having intercourse. My favorite feature of this app is that it has a privacy setting. Please remember this is only an app and not a license to leave common sense behind.
SimpleGoals – Goals and Habits Tracker
Change your bad habits by tracking and monitoring your progress towards your goals. This is a neat and simple app!
Download
CashTrails+ with Sync – Expense and Income Tracker
This is one of my favorite expense tracker applications because it is very thorough and easy to use. It includes several accounts, i.e., savings, checking, credit card #1, #2, and cash. You can also run reports based on day, week, month, year, and you can enter in your recurring expenses. Lastly, you can export your info to a csv file. For me, this app is perfect because it is basic and efficient.
Search for more