I lived in Taiwan for a year, and ever since then have been interested in maintaining and improving my Mandarin. Studying Chinese on my iPhone while waiting in line makes me feel superproductive. Serious language learning students, please add your suggestions in the comments.
Learn Chinese FREE – AccelaStudy®
The free version of AccelaStudy Chinese teaches vocabulary words in a variety of subject areas and plays audio files of words which really helps with the tonal pronunciation. Quizzes included.
Chinese Flashcards
Kind of barebones, pure character flashcards with no audio, but great for flipping through and testing yourself on reading Mandarin when you're in a boring meeting. Pinyin Romanization.
KTdict C-E (Chinese-English dictionary)
traditional and simplified complex character styles. Try typing in "xie xie" which means "thank you." Be warned the search is not very forgiving – typing in "xiexie" shows no results.
iCED Chinese Dictionary
After you find the entry that you're searching for, it continues to search for compound or component entries to complement your search.
Mandarin Chinese Free
A delightful app to get you started with Chinese phrases. Just push a button to hear "How are you?" in perfect Mandarin. Phrases are a bit limited, but this is a free version…
Lost in China
($3.99) It's not free – but this app just came out and it fulfills a dream I've had for awhile – to just be able to take a picture of a Chinese character and get a translation. I am going to need to upgrade my 3G because this app requires autofocus, but that should be soon, and then I'll review!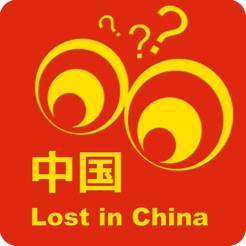 Pleco Chinese Dictionary
Free but you can pay for various upgrades. Pleco is a Chinese dictionary that supports a wide array of free and paid add-on dictionary databases, full-screen handwriting, and Chinese word document search. There is also a radical index (radicals are kind of like the roots of Chinese characters) so you can look up character by radicals. Other advanced features include handwriting input, mixed character+pinyin searches, wildcard / full-text searches, stroke order diagrams, audio pronunciation, and flashcards. If you are a serious student of Mandarin and have used this app extensively, would love your review. I definitely need to play with this a lot more but it looks amazing.
Chinese Learner
($3.99) Learn how to write Chinese characters (Traditional or Simplified). The app will tell you if you've written it correctly – kind of. What happens is after you enter the keystrokes for the character you are attempting to copy, you get a selection of characters to choose from based on what you've drawn. You then choose the correct character – you must draw it correctly for it to appear. You must enable the Chinese keyboard in your phone's settings for this to work. Good writing practice and decent review of basic vocabulary. But I sorely missed audio here – that would really enhance this app.
iSayHello English – Chinese
($3.99) A decently-organized audio phrasebook that does a good job of with basic phrases for customs, greetings, small talk, hotel, shopping, eating, flirting, and emergencies. A little buggy for an app that costs $3.99. The UI could be tweaked a bit and occasionally phrases didn't play correctly. For a long running advanced beginner like me, it's cool to play through all the phrases to improve my pronunciation, which believe me needs improving. Is Lections a word or is that Engrish for Sections? Could be useful in action from "I have nothing to declare" to "Do you have a boyfriend?"
uTalk Classic Learn Chinese (Mandarin)
($7.99) Useful for beginners to learn basic vocabulary and some basic phrases through a series of progressively harder games on the topics First Words, Food, Colors, Phrases, Body, Numbers, Time, Shopping, and Countries. The basic game is thus: images representing key vocabulary words are presented and you listen to audio for one of the words and have to select the correct image. Harder games cement your vocabulary by timing correct images selection and by using a memory game. The UI and audio are crisp and clear, and a neat feature is that you can hear each word being pronounced by both a man and a woman. The only thing that could become an issue is that after you master basic vocabulary and the few basic phrases offered, this app becomes pretty useless, unless you will be able to upgrade to new sets of words (maybe that is in the plan?). Also, more intermediate and advanced users need practice not just with individual vocabulary words, but need to learn how to put together individual words into phrases as well as how to respond to common queries – so I'd like to see more of that either as upgrades or a sequel to this app.
Search for more