whether you are beginning a new fitness routines because it's January or you're a year-round fitness fiend these apps will help you get your fit on. Most of these were recommended to me from twitter. Have any to add?
Waterlogged – Drink More Water, Daily Water Intake Tracker and Hydration Reminders
I researched several water tracker apps and this seems to be the easiest for keeping track of how much water you drink per day. Set your daily intake goal, save your usual containers you drink from to easily input new intake and voila you're on your way to your optimum water intake.
Download
Runkeeper – GPS Running, Walk, Cycling, Workout, Pace and Weight Tracker
"RunKeeper makes tracking your workouts fun, social, and easy to understand so that you can improve the quality of your fitness." – recommended by @erdoland (of Unclutterer), @passionMD, @patrickbjohnson & @4GFarms
Download
Lose It! – Weight Loss Program and Calorie Counter
"Succeed at weight loss with Lose It! Set goals and establish a daily calorie budget that enables you to meet them. Stay on track each day by recording your food and exercise and staying within your budget." – recommended by @dancingwaves & @brookecowlishaw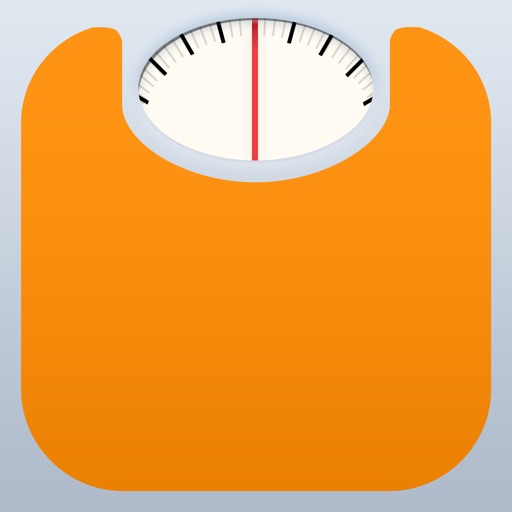 Nutrition Menu – Calorie, Exercise, Weight & Water Tracking
"Advance your diet by having nutritional information for over 93,000 food items right at your fingertips! Whether you go out to eat or cook at home" – recommended by @cubanalaf
FitnessBuilder
this app is $9.99 so you may want to checkout the free version first. "FitnessBuilder is the most comprehensive fitness application on the App store. It contains the largest library of exercise images & videos (up to 5,600), the most challenging workouts across all disciplines (up to 663), access to a live personal trainer and a complete set of workout building fitness tools, calculators, tracking and progress features. " – recommended by @cubanalaf
Download
GPS Tracker
Instamapper's GPS tracker is "a free real-time GPS tracking service. Use it to track an iPhone online, share your location with friends and family, and record tracks for later analysis." I've seen runners and bikers use these types of apps to keep total mileage. recommended by @nealrap
Taptu – DJ your News
while this app is not specifically health related it's a simple social news aggregator. I decided to use this app to subscribe to various health blogs and magazines. In My Taptu I currently have updates from – Women's Health Magazine, Forbes Health News, and Taptu's Health & Fitness best-ofs that include WebMD, Oprah, Shape and more
Map My Fitness – GPS Workout Trainer for Fitness, Step and Activity Tracking
"Everything you need from tracking runs and rides to logging gym workouts. This is your personal training log and friend." – recommended by @unhatched (also iMapMyRun for runners)
Tracker – Fitness and Nutrition Tracking
"a free app that combines world-class training plans with best-in-class food and calorie tracking. Fully backed by DailyBurn: the top fitness community on the web." – recommended by @artchickhb & @arierich
Sleep Cycle alarm clock
and last but not least, since sleep is very important to your health this app helps you wake up refreshed. "An alarm clock that analyzes your sleep patterns and wakes you in the lightest sleep phase – a natural way to wake up where you feel rested and relaxed." – recommended by me
Search for more