Just a few tweaks and changes and these apps could be awesome! For now, they are worth the download, but you probably won't keep them on your phone. If you see that an app has potential, but needs some work; it's always good to give suggestions! The developers just might hear you!
Molecules
A 3d model of a molecule with a description of the components. You can also download new molecules. To be honest, this app is a little over my head. I like to play with it and interact with the molecule, but I don't really know what any of it means. Perhaps, I need to download a chemistry 101 app, or the developers could offer explicit descriptions for people like me.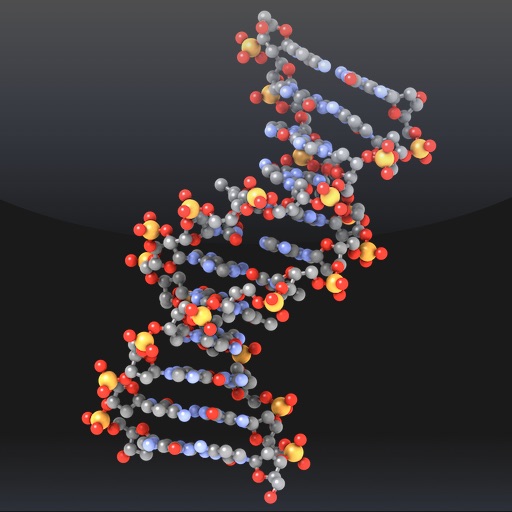 Dog Training Kits
This app gives you a choice of three sounds that will help you train your dog. It has a clicker, a bell, and a whistle. Other than that, it's not very informative and you can probably make up sounds to train your dog without an iphone. However, I thought it was a neat idea! I wish they included facts about how to train a dog and dog behavior, then I would probably keep it on my phone.
Fido Factor – Dog Friendly Guide
I don't mind when people have their dogs in public places and you shouldn't either. I can say that because I am allergic to most dogs who don't have "natural" hair and dander can make me cranky. But, enough about me.
This app searches by location and includes restaurants, bars, shopping, parks, attractions, pet stores, pet services and much more!
I tried searching a few times and most of the locations seemed to make sense for dogs, although it says that dogs are allowed in Best Buy? Hmmmmmm
Lastly, it will tell you if they have water bowls, treats, the kind of flooring, the leash policy, and if there are breakables. There is also a yes/no for dogs on staff. I couldn't stop laughing.
I'm including this app in this list because I am skeptical of some of the locations they say it's O.K. to take dogs. Maybe they could have a dog friendliness rating system by location. It's fine if I can take my dog there, but how well will the location treat him/her?
Download
Type n Talk
This app is a great idea, just type the word and it "talks for you." It reminds me a bit of what Stephen Hawking uses. My only gripe is that sometimes the computer doesn't pronounce the words correctly. Don't ask my why, but the first word I typed was "Shut Up!" and it came out "Shatap." If the developers improve this app just a little, it will be awesome.
Search for more