At this time of the year it may seem that going to the beach would be silly, but here in Washington you can often get nice, clear days and beautiful weather but you'll need to know where and when to go. These are the apps that will help you get a nice day at the beach!
BeachSpot
I got this app while out at the beach. At first I wasn't impressed. It pulled up beaches in some country far far away from me. Turns out it's just a bit slow on the update… at least while on slow data. Eventually the app updated with local beaches. I like the interface… half of the phone is a list, half a map. You can scroll the map around to find where you might be next rather than where you are now. But sadly there's problems. I was at Kalaloch beach and the app wasn't. What I mean is the app doesn't show this as an option. In fact there were a number of named beaches around me not . So while this app does help you find beaches it may not find the beach closest to you and likely you're going to miss something if you use this app alone.
Shralp Tide
I recently spent about a week at the beach and had a chance to mess around with a number of tide apps. Turns out of the ones I tried this free app is the best. While it lacks some of the features I'd like to see it has some things that are essential for any tide app I keep on my phone. My big disappointment with this app is that it doesn't do a great job of geolocation. I was at Destruction Island and the closest tide table was for Aberdeen, WA. While these are very close and the difference would be irrelevant I couldn't help think about the travelers around me from out of state that wouldn't know if this was the appropriate tide table or not. The app does geolocate so you would assume it's correct but the list of options is much smaller than other sites. That said, what this app does have is so essential the location issue is easy enough to overlook. This app works offline. OK, no it doesn't update offline but if you check the tide while connected either to data or wifi and then check again later it won't puke out the data from before. With 5 days of information saved you could disconnect for a while before you'd run out of data. This is so essential as many beaches (at least here in Washington) aren't going to have great data access. I will say that sadly the data didn't match the posted data from NOAA at the local store though neither did any other app I tried and this was close enough to be acceptable. Much of the hiking along the WA coast involves crossing around points that close up at high tide so this window may be important if you're counting on the app for significant accuracy (find a printed local tide table) but for those of us just looking to know when the beach will be big or small this app will do just fine.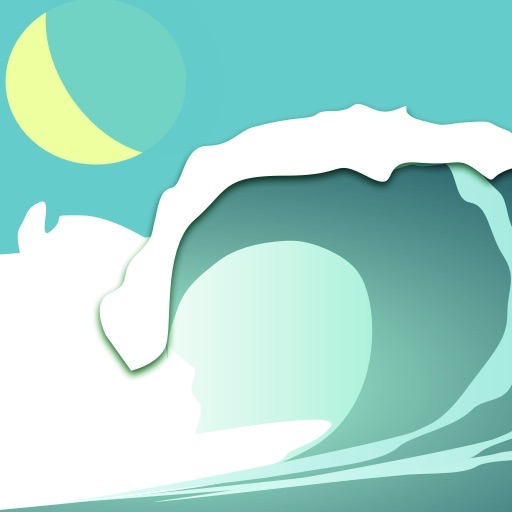 Download
Weather Alert USA
I purchased this app because it stated that the app was based on NOAA information (National Oceanic and Atmospheric Administration) and I've been wanting an app from them forever. Why? Because to put it quite simply, it's the most accurate information out there. The app seems pretty good… It will give you all sorts of interesting information, like dewpoint, barometer and visibility ratings and even gives you regular hints as you navigate through the app. You can look at the Radar, Satellite, Map, Graph, and even the notes that are posted with a NOAA weather report. Comparing it to the website it looks to be EXACTLY what NOAA is saying. To be honest, I couldn't be happier… here in the northwest getting a good forecasting app is very difficult… we have difficult weather, but now I have NOAA in my pocket and it's likely I'll never use anything else again.
Download
Search for more