90% of the games made for the iPhone are pretty forgettable, which makes it even harder to find genre specific games. I'll add more as I comb through the filth but for now I've decided to make a page for my favorite genre of games, Zombies!
For a more comprehensive list of 23 Zombie games from the good to the bad visit my blog at:
http://mobile-invent.blogspot.com/2010/05/zombie-games-on-iphone.html
Call of Duty: Zombies
This FPS shooter game definitely satisfies my inherent need destroy the undead. This is the kind of game that you sit down with for a while and actually play. My preference is towards games that I can play for a few minutes at a time and have fun. The graphics on this are great, the controls are okay and it's obviously a popular title. Personally I don't think it's worth the $10 but if you like Zombie games, you probably will.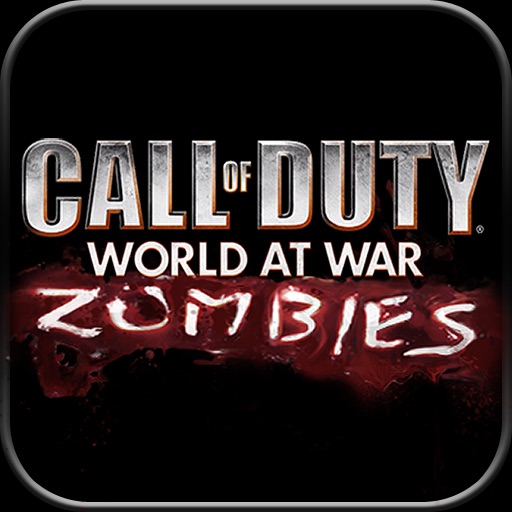 Zombieville USA
This is a popular game for a reason. It's an incredibly simple side-scrolling game with upgradable weapons, different characters to choose from and nice cartoon-ish graphics. This is the kind of game you can play for 3-5 minutes at a time and have fun. The controls are super easy and the levels get harder as you play. Unfortunately, there isn't a whole lot of depth or variety.If this game had end of the level bosses it would be damn near perfect.
Attack from the Dead
This game cost $1 and was an impulse buy. It's also fairly simple and can be played in short spurts. You are behind a barricade on one side of the screen and zombies come in from the other side. You shoot them… they die. Nothing too amazing here but overall not a bad game. If you see a game called Asland around, it is almost exactly like this game but I would suggest you go for Attack of the Dead instead.
Download
iZombie: Death March
This game is free right now so grab it while you can. It's a top down zombie killing marathon. You tap on the zombies to shoot them, which I personally like. There are some interesting levels involving a flashlight and moving the iPhone around to light up the screen. It's very easy to start playing but the higher difficulty levels are definitely challenging.
Download
Twin Blades
I just read that this game will be updated by the end of March! They are adding boss battles, new combos moves, different zombies, etc. I didn't even know this was a Zombie game until I purchased it. This was free when I picked it up, now it costs $1. I'm guessing the price will go up a bit when they update it. There is a lite version if you want to try it out first. As of now the game is basically a side-scrolling game with two weapons; a gun and a huge blade. The gun can be upgraded to things like a flame thrower. I'm looking forward to the update because I think the graphics in this game are great and I love side-scrollers.
Download
Dawn of the Dead™
I love zombie movies and that's why I love zombie games. I usually get afraid that a movie to game adaptation is going to royally suck but Dawn of the Dead did a good job. In the earlier releases the controls weren't great and because of that the zombies would eat your brains a little too quickly to make it fun. The levels are sort of like puzzles. The first level is a parking lot where you defend yourself while trying to find a key to get inside the mall. I'm glad I finally gave this a shot after hearing all the warnings from the earlier versions, this new version seems to have fixed everything people were complaining about.
Download
Alive 4-ever
I should have bought this a long time ago. It's definitely well worth the money and by far the best Zombie game I've played on the iPhone so far. The controls are similar to Dawn of the Dead but better. The levels are challenges like 'kill 60 zombies' or 'save 3 hostages.' There are boss battles and a variety of the undead to kill with a variety of weapons. You gain experience points and cash to buy new weapons and add attributes like Hit Points to your character. I think that was a really nice touch. The graphics are incredible and if you just want to kill some time, the Survival and Horde modes are really fun. It's on sale right now, so if you've ever thought about buying it, now is the time.
Zombie Invasion
Don't let the ugly spash screen or other preview pictures fool you, this game is fun and the actual game play has decent graphics. Much like iZombie: Death March, this game is a top down zombie killing fest. You tap the zombies to kill them and it starts getting hard pretty fast.
Zombieland
When the price dropped down to $1 I decided to give it a shot. It's not really bad but it's also not good. The graphics are so-so and the game play is kind of boring. The controls are interesting, with the movement and attack buttons on either side of the screen. I didn't really enjoy the "storyline" all that much. Is it really worth the $1 I spent? Probably not.
Zombie Cannon Carnage
This game can be pretty fun at times. Shooting Zombies out of cannons, breaking stuff and watching them fall to pieces is entertaining. I still can't figure out how to score well in this game, but somehow I still find it fun. I probably wouldn't recommend buying it though.
Download
Search for more