Aquarium lovers will have a crush on MyReef 3D Aquarium. Non-fish fans will be bored.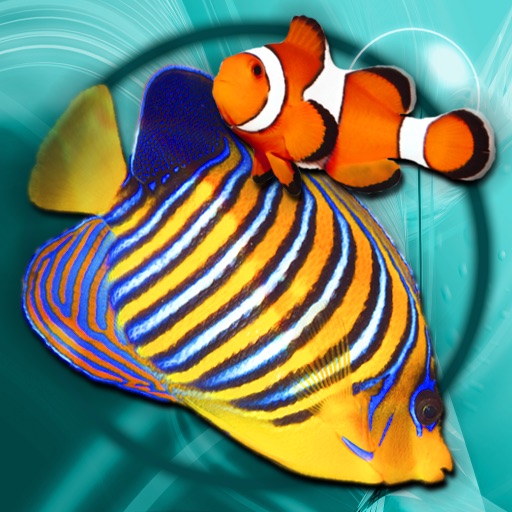 What's cool about having a tank of fish in your hand is the glowing graphics and the ability to use the touch screen to pinch in and pinch out on a thriving community of colorful reef fish.
You can feed your fish with a handful of pellets and peruse your aquarium with a fish-camera, which follows a selected fish to see what they're doing.
Slights to the app include the technical naming of fish. Instead of using colloquial monikers, the app uses scientific designations. It would make more sense to go with the common names than the scientific terms. More to the point, the folks who buy this $2.99 app would likely rather call Chrysiptera parasema a Yellowtail Damselfish. I named him Eugene.
Unfortunately, this app has a notable draw on battery life.
Despite my quibbles, the MyReef 3D Aquarium is a visual symphony. The no-fuss, no-muss underwater kaleidoscope provides a relaxing experience. Better, you won't kill the fish by forgetting to feed them.
Search for more