This is a list of apps I've found useful for my love of traveling. Whether traversing the globe or working your way around the city, these apps will help get you there and help you discovery ways to enjoy the journey.
WorldMate Travel Plans & Flight Tracker
If you're taking on the world, be sure and take WorldMate. This app has been with me for years now. It is a reliable must on my list and they're always adding useful features. It is for sure the first one out of the app gate when I'm flying. I've used it to track time zone changes, check weather, search flights, convert currency, calculate tips, and share my trip details.
FIND IT: http://itunes.apple.com/us/app/id317821764?mt=8
PRICE: It's 14.99. There's also a FREE version available with less features
TripAdvisor Hotels Flights Restaurants
With all the travel possibilities out there, TripAdvisor is excellent help in scouting out the quality of places to stay, prices your willing to pay, and to check out foodie and 'to do' suggestions. I've used it for both. I always suggest you go beyond the ratings and read the available Traveler Reviews to get the real scoop.
FIND IT: http://itunes.apple.com/us/app/tripadvisor-hotels-flights/id284876795?mt=8
PRICE: It's FREE and so is the advice!
FareCompare When-to-Fly Airfare Alerts
FareCompare is simple enough. Want to the know when is the best time to fly, set your outbound destination and get a roundtrip fare comparison to various destinations. If you would like to track pricing for a particular destination and a date range, you can set an alert. Perfect scout for the holiday trip or if you are looking for the best prices to hop your way to a final destination.
FIND IT: http://itunes.apple.com/us/app/farecompare-when-to-fly-airfare/id343352396?mt=8
PRICE: It's FREE
Download
American Airlines
One World Alliance has been the mainstay of my frequent flyer follies. I've flown AA, BA, Finnair, and Malev regularly and an occasion stint on JAL and Iberia. It just makes the trip that much easier when you can track your business. Not all the players have apps but AA has been keeping us connected online for a while. They offer mobile bookings, check in, boarding passes, terminal maps & AAdvantage info. So with over 700K AA miles to date, I chose AA for this list. Now if only they were my favorite airline. That's another review.
FIND IT: http://itunes.apple.com/us/app/american-airlines/id382698565?mt=8
PRICE: It's FREE
EveryTrail
To add an app to the list that doesn't really require you to take your feet off the ground, I've chosen EveryTrail. It's one way to track your trip and share the beaten paths that you have taken or connect with other travelers to discover new ones.
One note, there are free and premium guides offerings.
FIND IT: http://itunes.apple.com/us/app/everytrail/id342467041?mt=8
PRICE: It's FREE
Trip Journal
If you liked to take trip journaling your travel experiences to a whole new level and have plenty of options to share them with your friends, I suggest Trip Journal. It has some of the best trip tracking, recording, documenting and sharing features with GPS and Google Earth integration. Trip Journal also gives you a great way to connect with your favorite social networks like Facebook and Twitter and content sharing portals like Flickr and YouTube. This app is about creating your own travel experience to share and packed with possibilities so it's well worth the small investment.
FIND IT: http://itunes.apple.com/us/app/trip-journal/id341585937?mt=8
PRICE: It's 2.99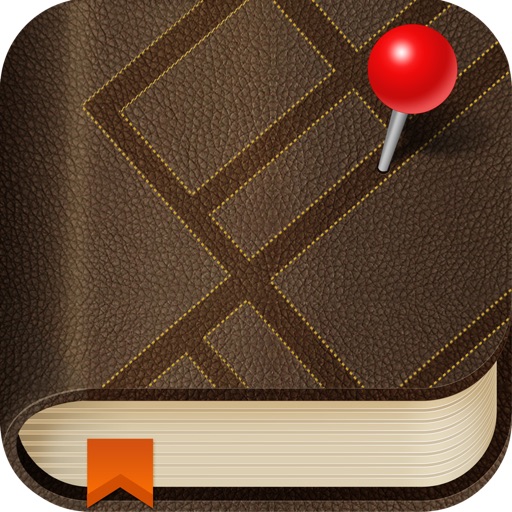 GateGuru, Airport Info & Flight Status
I absolutely DO get frustrated in airports. So here is another app recommendation that will help you on the ground when you're trying to get in the air – for that, Gate Guru doesn't disappoint.
I know I could spend a day wandering (er shopping) around LHR Terminal 4. I've stopped to buy the flowers at Schipol. I've settled in for some wine tasting and even a lovely massage at JFK. I've hit Frankfurt at 7am and wondered where is the nearest bar for goodness sake!
So if you want to make the most of the hours you may have to spend in an airport, get Gate Guru. Get familiar with your surroundings and know what food, services or shops are available in a terminal or where the nearest high flyer's lounge is located, Gate Guru will help you out.
FIND IT: http://itunes.apple.com/us/app/gateguru-featuring-airport/id326862399?mt=8
PRICE: It's FREE
TripIt: Trip Planner
The initial appeal to me for using TripIt was that it was a free way I could forward the email confirmation with my full itinerary and get all my travel info in one handy tool.
The second plus was the calendar sync. I could easily stay on top of the my travel info when changing time zones.
Then came the last beni – I could share my trip info and keep up with where my mates might be traveling. I kind of like being picked up from the airport ON TIME after a 20+hr trip. It's equally nice to see if you might be in the same place at the same time. I have friends I've not seen at home for years but we'll coordinate a meetup in a destination city. Sound good? Try TripIt.
FIND IT: http://itunes.apple.com/us/app/tripit-travel-organizer/id311035142?mt=8
PRICE: It's FREE
StayHIP
This one might not be for everyone but if you like to stay at design or boutique hotels, you'll like the StayHip app.
Search by your mood (energetic), the occasion (romantic) or taste (sophisticated). Location, price, availability, and booking are all at your fingertips.
FIND IT: http://itunes.apple.com/us/app/stayhip/id370728887?mt=8
PRICE: It's FREE
Travel Channel GO
If it's expert advance on food and destinations you want, then the usual suspects at Travel Channel can give you some insider information on the go. I've been wanting to tag along with Sam and Anthony for some time. Now I can.
FIND IT: http://itunes.apple.com/us/app/travel-channel-go/id317095233?mt=8
PRICE: It's FREE
Search for more